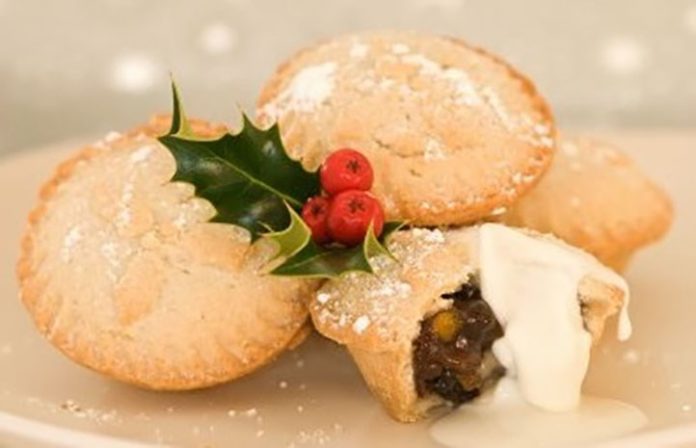 Mince pie is one of the most popular Christmas dishes, especially in Europe and the UK. However, there's one problem with this delicious dish – most of "heat and serve" mince pies which are sold at the shop aren't that healthy! The paste is greasy and the filling is packed with sugar and preservatives. They're not really good for anyone, let alone pregnant women…!
We decided to fix this situation, and give all the pregnant women a special Christmas treat – this recipe for a delicious and healthy mince pie, which is more than suitable for your pregnancy diet!
Why is it good for pregnancy diet?
If you're not familiar with this awesome pastry then don't let the name confuse you – there's no meat in mince pie, just fruit and sweet paste. It's 100% vegan friendly!
Apples are the main ingredient in this dish. And as you know, apples are very good for your pregnancy nutrition. They have plenty of fiber, minerals (especially potassium and calcium), vitamin A and a decent amount of vitamins from the B family. By the way, apples are a great source for vitamin C, but unfortunately most of it will vaporize during the cooking. Have a fresh apple every once in a while to enjoy its vitamin C benefit. This recipe also has almonds and hazelnuts, which are packed with protein, fiber and folic acids.
Ingredients (20-30 Serves)
Pastry
8 oz of flour (225 gr) – preferably whole wheat and/or gluten free
4 oz of butter or margarine (115 gr)
A bit of salt and water
Pie baking dish
(Note: you can always buy some filo paste from the shop, although making your own is always healthier and yummier)
Filling
2 chopped apples
2 cups of raisins and/or sultanas
¼ cup of smashed or chopped hazelnuts
¼ cup of smashed or chopped almonds
½ cup of sliced apricot or peach
1 table spoon of cinnamon
3 table spoons of date honey or agaves nectar
A pinch of ginger
A pinch of clover
Preparation
Pastry
Mix all the ingredients together to form dough
Put the dough in a covered bowl, then put it in the fridge for 30-60 minutes
After the dough is chilled roll it as thin as you can (the thinner it is, the more pies you can make)
Grease the baking dish with a bit of butter, margarine or oil spray
Slice round pieces of dough from the thin surface, and put them in the pie baking dish (For the pattern you can use a round dish, such as a bowl).
Cooking the Filling and Baking
Cook all the ingredients for 30-60 minutes. If needed, add some water
After the filling is ready, use a spoon to put some of it in the pie bases
Slice pie covers from what's left of the dough
Bake for 15-20 minutes, until the pastry is crispy and golden, and then serve!
Merry and healthy Christmas for all the pregnant women out there!